Book Classes and Buy Books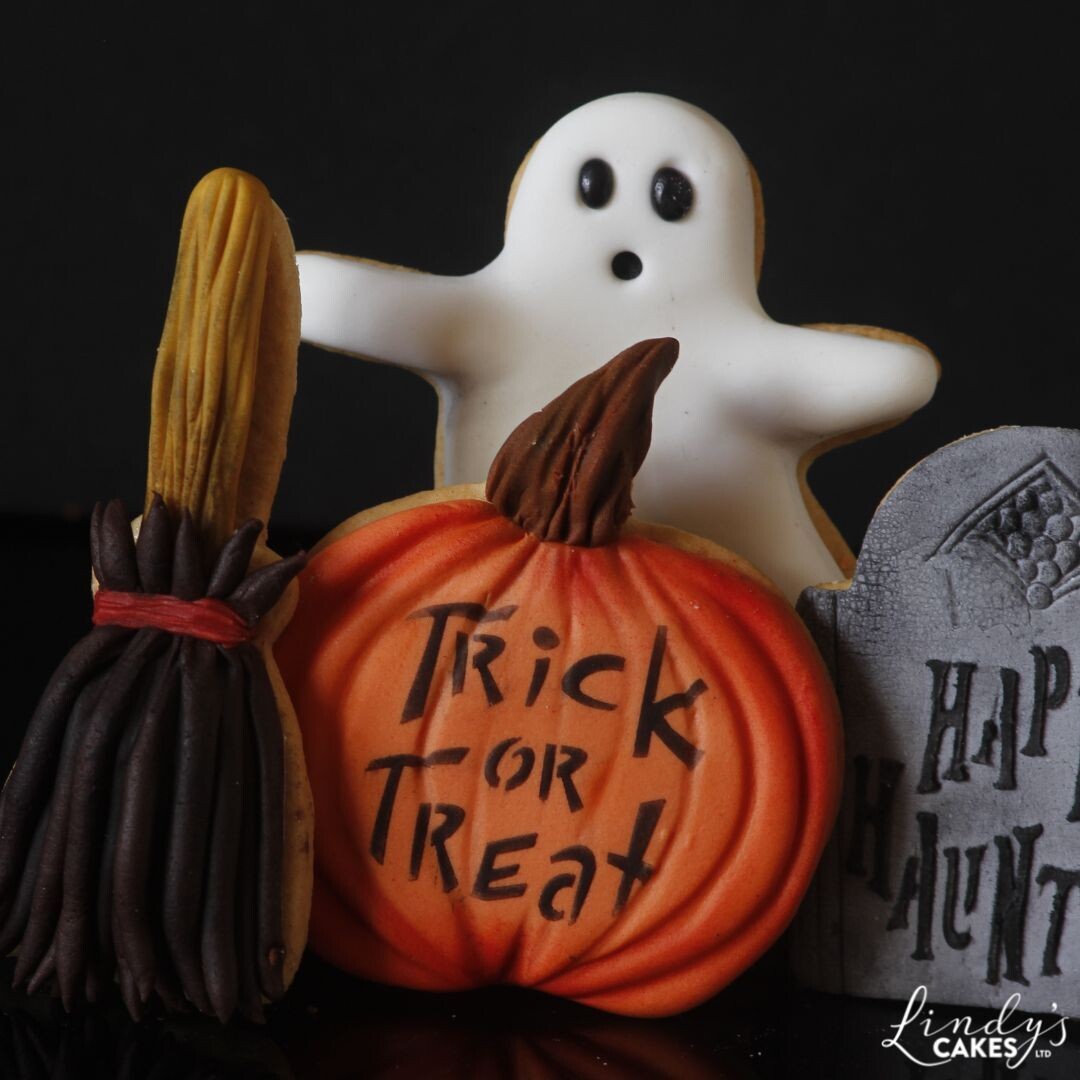 Cookie Decorating Class with Lindy Smith SHROPSHIRE
00014
Product Details
Learn to decorate Halloween theme cookies
Thursday 27th October 2022 (4 hour class)
Join Lindy and learn to decorate cookies for Halloween. This class is suitable for both complete beginners and those with some cake decorating experience. Everything you need is provided so why not join the fun and learn some extremely effective and useful decorating techniques, that you will use time and time again.
During the class you will learn:
How to decorate pumpkin shaped cookies using stencils
How to create a ghost cookie using sugarcraft tools
Skill needed to create a sugar broomstick
A bubbling cauldron - a chance to let your imagination run wild
Other options will be available if time allows
At the end of the class
You will go home with a selection of decorated halloween cookies to be proud of, plus new technique knowledge that you can apply to your future cookie and cake decorating projects.
VENUE: THE CLUBHOUSE, Wroxeter & Uppington Cricket Club, The Avenue, Uppington, Telford, Shropshire (What three words: attend.poppy.helpfully)
TIMES: 11am - 3pm
CLASS SIZE: Max 8 students.

What's included: Equipment, materials and a Lindy's Cakes apron
To read our class terms and conditions please click here
'I'm sure you will have a very enjoyable day at this cookie decorating class in Shropshire. I love cookie decorating and I just know you will too. There is no pressure just time to learn and experiment with new skills. If you do have any questions please do not hesitate to get in contact. I look forward to teaching you.' Sweet wishes Lindy

Save this product for later