Book Classes and Buy Books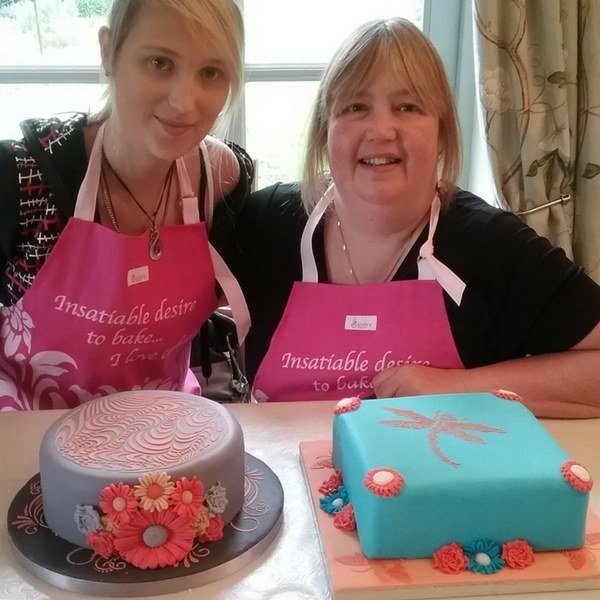 Introduction to Celebration Cakes Class with Lindy Smith (full-day) SHROPSHIRE
SKU00028
Product Details
Introduction to Celebration Cakes Class
Sunday 20th November 2022
Join Lindy to learn essential skills to help you perfect your cake covering. A must-attend class if you are a complete cake decorating beginner or if you decorate cakes but want to take your cakes to the next level. This is always a popular class and spaces are limited, so please book early!
Working on a single-tier cake, you will learn:
How to choose a colour scheme to work with
How to colour sugarpaste
How to cover a cake drum neatly with sugarpaste
How to crumb coat your cake with buttercream
How to cover your cake with sugarpaste to achieve a professional finish
You will also learn a couple of simple decorating techniques such as stencilling. Note: The techniques are chosen on the day by popular request.
At the end of the class
You will go home with many valuable new techniques that you can apply to your future cakes plus a beautifully covered and decorated cake ideal for sharing with your family and friends.
If you are interested in learning more about the experience of one of our students, visit the following blog post "From complete novice to competent cake decorator in just six amazing hours" hopefully you'll find it encouraging and inspiring.
VENUE: THE CLUB HOUSE Wroxeter & Uppington Cricket Club, The Avenue, Uppington, Telford, Shropshire (What three words: attend.poppy.helpfully)
TIMES: 10am - 4pm
CLASS SIZE: Max 6 students.

What's included: Equipment, apron, tea/coffee and some materials.
You will need to bring: A baked cake, suggested recipes will be provided in advance, cake boards plus sugarpaste and buttercream.
To read our class terms and conditions please click here
'I have taught this class more than any other over the 20 plus years I've been teaching so I'm sure you'll have a wonderfully informative time and feel much more confident about decorating your cakes in the future' Sweet wishes Lindy

Save this product for later