Book Classes and Buy Books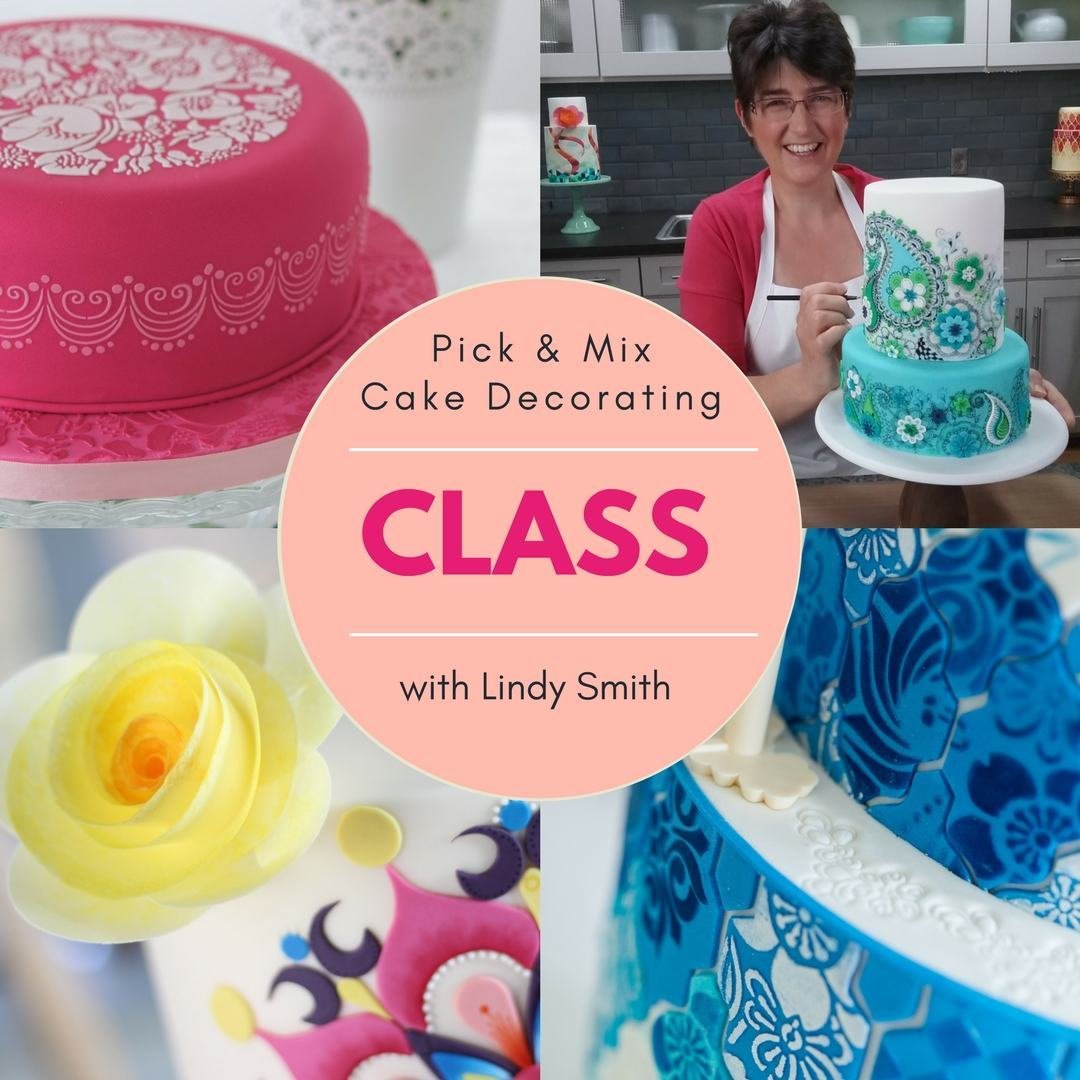 Pick & Mix Cake Decorating Class with Lindy Smith, SHROPSHIRE
00012
Product Details
Cake Decorating Class in Shropshire with Lindy Smith
Would you like to choose what you learn and when? We receive many enquiries from students and potential students who would like to learn from Lindy but have very specific requirements or are visiting the UK for a short time only. If this is you, Lindy offers 'Pick & Mix' cake decorating classes, for up to two people.
Lindy will arrange a mutually convenient day directly with you.
Pick & Mix Class Content
You choose what you would like to learn in your class with Lindy. Select cake decorating techniques that you'd like to try out or one of Lindy's cakes you'd like to create. Perhaps you'd like to focus on simply working with sugarpaste to achieve a professional finish or maybe carving is something you'd like to master. Another option, as the class title suggests, is to select a few different things and have a mixed day.
"Just to say a big thank Lindy for a brilliant day I would recommend it to anyone thinking about booking a class. Can't wait to book my next one!" Tracy Piper
VENUE: THE CLUBHOUSE, Wroxeter & Uppington Cricket Club, The Avenue, Uppington, Telford, Shropshire (What three words: attend.poppy.helpfully)
TIMES: 10am - 4pm (a later start time is possible if that suits you)
PRICE: For up to two students, Includes refreshments
CLASS SIZE: 1 - 2 students.
What's included: Equipment, apron, refreshments, light lunch and some materials, depending on the class
To read our class terms and conditions please click here
Please tell us which dates you have in mind for your cake decorating class and ideally what you'd like to learn in the comments box at checkout.
We are sure you will have a wonderful and informative time at your cake decorating class in Shropshire with our very own Lindy Smith.
Save this product for later