Book Classes and Buy Books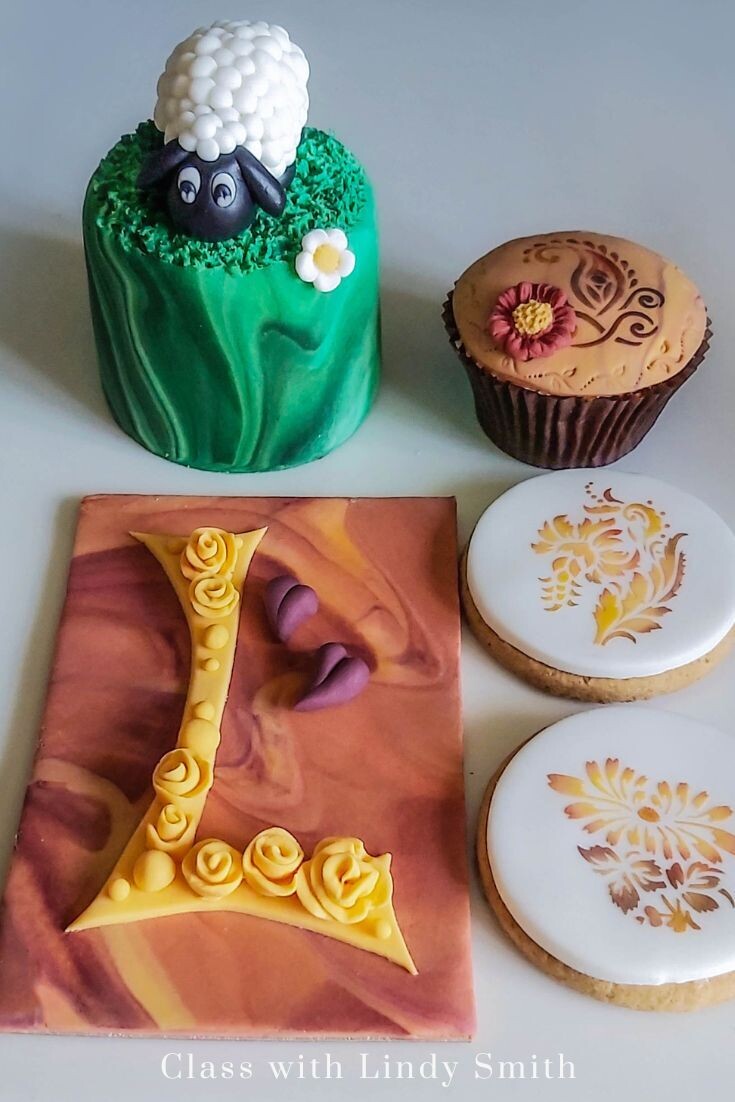 Sugarcraft Taster Day with Lindy Smith SHROPSHIRE
SKU00022
Product Details
Sugarcraft Taster Day
Thursday 3rd November 2022
Join Lindy and learn some extremely effective sugarcraft and cake decorating techniques, that you will use time and time again. This is the course for you if you are interested in decorating your own cakes but are a little unsure where to start or have found that what you have tried just hasn't worked that well!
Let Lindy demystify the art of sugarcraft and cake decorating for you by teaching you the basics by decorating boards, cookies and a mini cake.
In this class you will learn:
To handle sugarpaste
To appreciate the different kinds of edible pastes cake decorators use
How to colour your paste to create a marbled effect
how to stencil with edible dusts
How model a simple character
How to use tools to create texture
Plus more useful techniques
At this class
You will go home with new cake decorating and sugarcraft techniques that you can apply to other cake or cookie decorating projects plus a decorated mini cake.
VENUE: THE CLUBHOUSE Wroxeter & Uppington Cricket Club, The Avenue, Uppington, Telford, Shropshire (What three words: attend.poppy.helpfully)
TIMES: 10am - 4pm
CLASS SIZE: Max 8 students.

What's included: Equipment, materials and a Lindy's Cakes 100% cotton apron
You will need to bring: Your enthusiasm
To read our class terms and conditions please click here
Save this product for later