Book Classes and Buy Books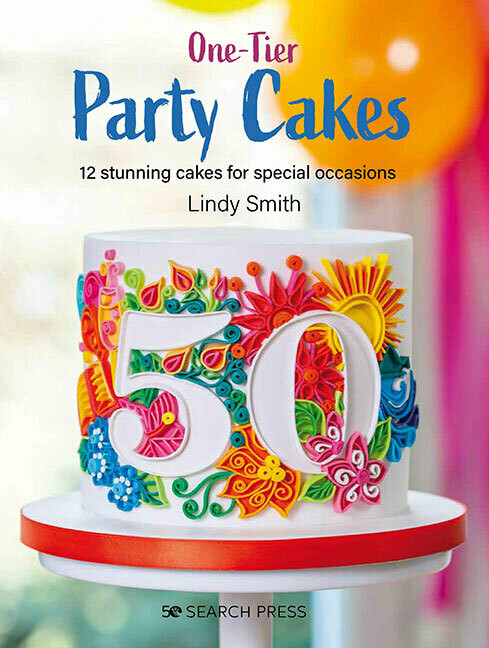 'One Tier party Cakes' book by Lindy Smith
00048
Product Details
Brand:
Lindy's Cakes Ltd (LC)
Learn how to create 12 beautifully designed, single-tier cakes for a variety of occasions.

One-Tier Party Cakes features 12 elaborate, yet achievable, single-layer cakes for a variety of occasions from birthdays to baby showers, friendship celebrations to Christmas festivities. Lindy Smith demonstrates how to transfer a template to the cake and decorate each of the three-dimensional designs in the book, while providing plenty of inspiration and encouragement for the reader to develop their own designs.
This book features recipes for two delicious layered cakes (Madeira and chocolate fudge); plus the ingredients you need to make successful cake coverings and fillings including sugarpaste (fondant), flower paste, modelling chocolate, ganache and royal icing.

.


Lindy Says:
"The cake projects in this book have been designed to challenge you but be achievable. They are projects to immerse yourself in, ones where you can enjoy the process as well as the results.
As you will notice, all the designs are double-height cakes, some are even triple and all have sharp top edges. Methods to achieve both are covered in the introduction section, so please do refer to these if you need too. I've tried to include as many new decorating techniques as I could. Cocoa butter painting, working with modelling chocolate, airbrushing techniques and using a fluid writer etc. My hope is that I've included something new that you'd like to try.
The theme for these designs is celebrations and parties, now who doesn't have something to celebrate? I believe we all do!"
Save this product for later